Our brand new HNA Club is located in Terminal 2 of Beijing Capital International Airport. Designed by Dr. Liang Jinghua, a renowned Hong Kong based designer, our lounge is inspired by Hainan Island's pristine and tropical environments.
The lounge itself can accommodate up to 148 passengers, and with a floor space of 726 square meters the Club features a vast range of facilities including a lounge area, reading nooks, VIP space, sleeping zone, private showering facilities and an entertainment space.
Culinary Delights
The HNA Club provides guests with professionally prepared gourmet food from around the world, specially designed to suit the differing needs and requirements of our travelers. Our catering team has painstakingly designed twelve culinary options exclusive to our lounge, entitled "Hai Tastes". These include unique Chinese snacks, healthy beverage blends and top quality meat dishes, along with traditional Chinese tea and European coffee.
Leisure Area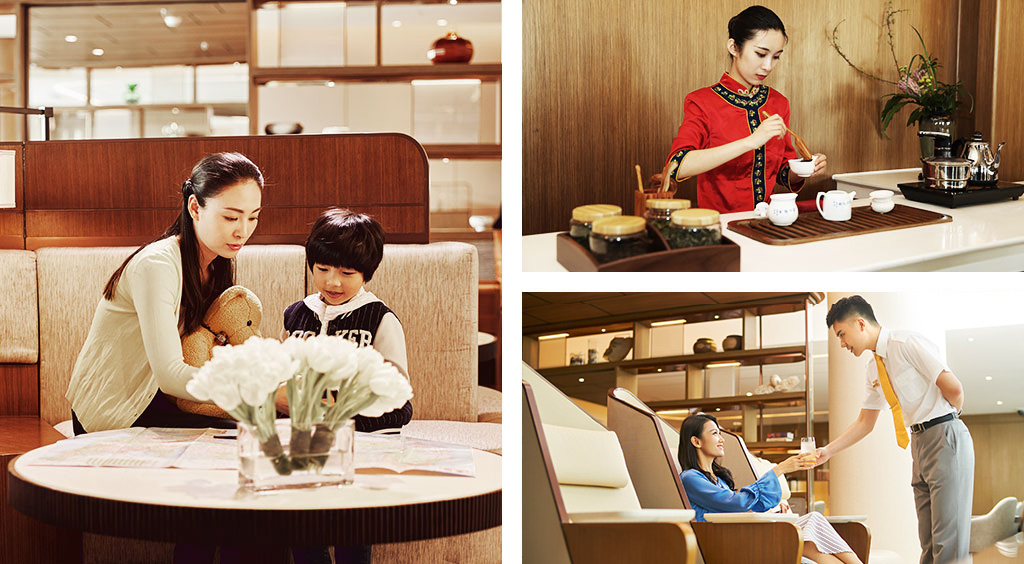 Bathed in natural, warm tones and featuring comfortable, leisurely couches, the HNA Club's rest area invites guests to unwind and relax in peace.
The "Wave Chair", comfortably lazing by the wide French Windows are open for passengers to enjoy an unobstructed view of the airport's activities. Designed especially by Dr. Liang, the wave chair incorporates the natural, relaxed island feel of our home Hainan and allows guests to lay back and embrace the ambiance.
The rest area also features a specialized tea area, providing our guests with the opportunity to combine health, leisure and cultural learning through ancient Chinese tea traditions.
Five-Star Relaxation
In order to meet the needs of all travelers, whether embarking on a family get away, solo travel or business trip,
the HNA Club offers specially designed private sleeping pods and rejuvenating shower facilities
for the use of all guests.
Supplied with select five-star amenities, our sleeping rooms and bathrooms are guaranteed to
ensure all guests have a pleasant and refreshing journey with us.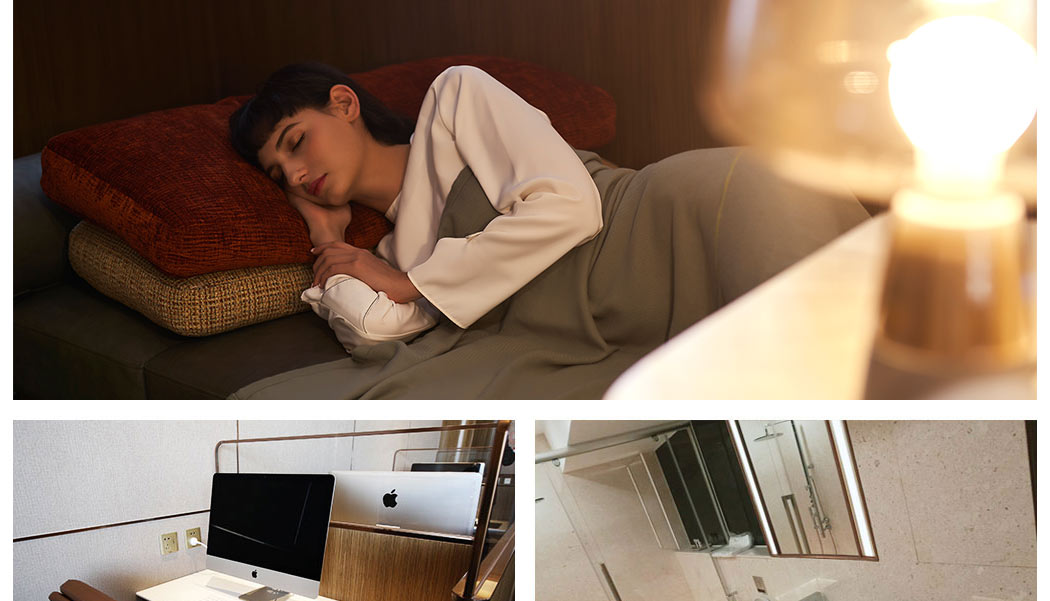 Access
Business Class, Fortune Wings Club Platinum Card holders (permitted to bring two accompanying guests into lounge) and Alaska Airlines Elite Members (MVP GOLD and MVP GOLD 75K).
Facilities available
WIFI
Telephones
Computers
Printers
TV
Massage chairs
Luggage lockers
Closets
Bathrooms & Showering facilities
Coffee machines
Magazines and newspaper
Real-time flight information