Features
Environmentally friendly
The Boeing 737 MAX 8 features an all-new engine and cutting-edge dual-feather winglets that reduce drag and fuel consumption compared with the conventional winglets on 737-800 aircraft.
Less noise
The 737 MAX 8 uses a new noise-reducing engine that is 10 decibels quieter than the ICAO noise limit, ensuring a quieter trip.
More reliable narrow-body aircraft
The 737 MAX 8 can take off just 15 minutes after the engine is started, reducing the likelihood of delays.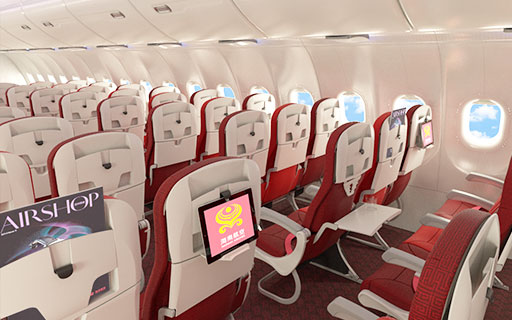 More comfortable seating
Industry-leading, ergonomically designed slimline seating provides extra legroom without sacrificing comfort.
iPad holder for in-flight entertainment.
All-in-one magazine holder for extra legroom.
Powerful 2.1A USB power supply for charging portable devices.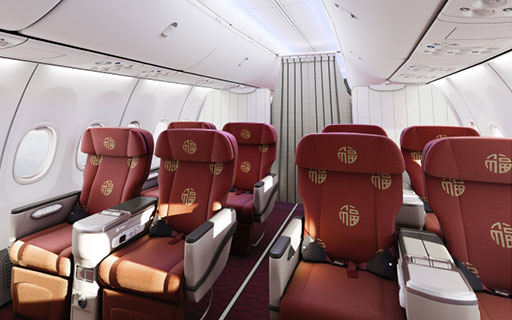 All-new cabin design
New red and gray design
Revamped cabin with the background color of the curtains and walls changed from red to light gray while retaining the same design, for a refreshed, comfortable and relaxed cabin interior.
Stylish Boeing Sky Interior
Ultra-spacious cabin with larger, inset overhead baggage compartments and colored LED lighting.