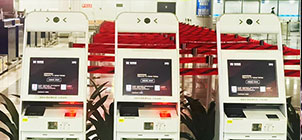 Hai Pass
Services such as self check-in kiosks, self baggage drops, paperless travel and through check-in, which are aimed at facilitating easier and faster passage through airports, have been rolled out at home and abroad.
Read more >>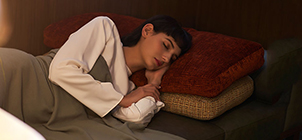 Hai U
We have worked closely with Air Aroma, a renowned Australian fragrance supplier, to develop the exclusive Hai U fragrance series. Products such as fragrance sprays, fragrance oils and fragrance cards will discreetly deliver a refreshing scent and breathtaking experience in the cabin and VIP rooms.
Read more >>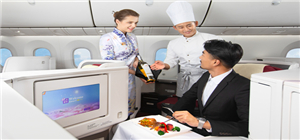 Hai Chef
Our dedicated team of chefs will present an exclusive menu that features both international and Chinese characteristics, enabling our guests to enjoy world-class delicacies.
Read more >>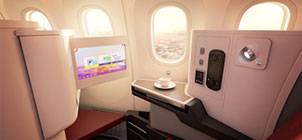 Hai Studio
A myriad of in-flight entertainment, including films and TV programs, are available on our flights. Passengers may revel in superior sound quality with our noise-canceling headphones (Business Class), to truly relax and enjoy the journey.
Read more >>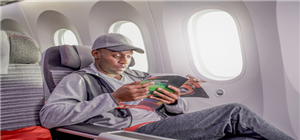 Hai Vision
As an international, comprehensive and practical airline magazine, Hai Vision is delighted to accompany you on an extraordinary and tasteful journey.
Read more >>
Hai Dream
Enjoy high quality sleep on our flights with our bedding and amenities, which have been awarded "2019 SKYTRAX World's Best Business Class Comfort Amenities".
Read more >>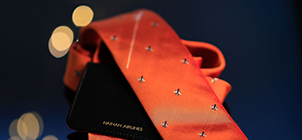 Hai Gifts
We offer a wide range of products, including aircraft models, daily necessities, clothing and customized items.
Read more >>