Business Class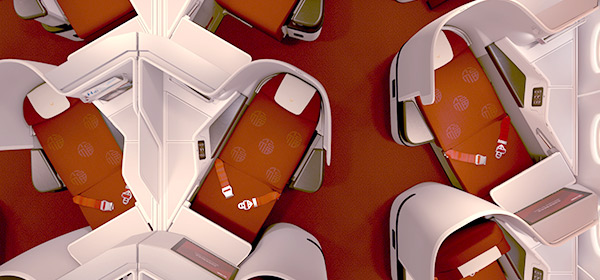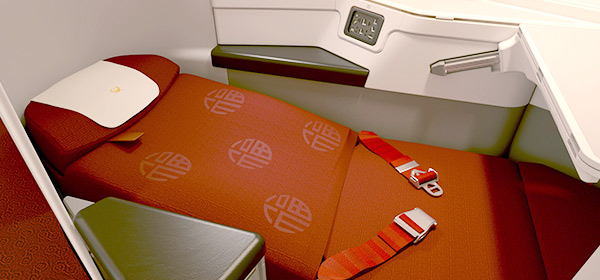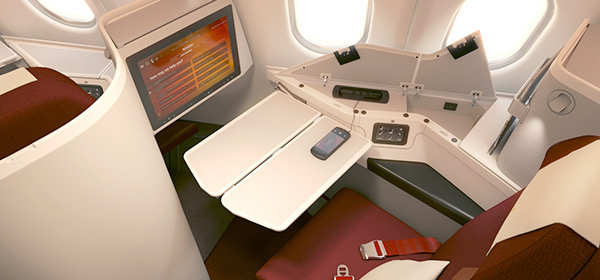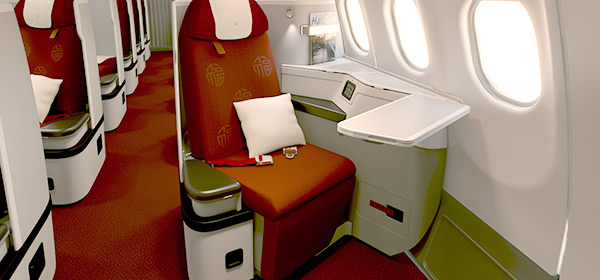 Seat Configuration
The Business Class seats are arranged in a 1-2-1 reverse herringbone layout, changed from the original 1-2-1 staggered layout, to facilitate passenger movement.
Seat Pitch
The seat pitch is 45 inches and the Super Diamond seats can be converted into a comfortable bed nearly 2 meters long, while the special movable partition provides a relaxed and private area for passengers.
Entertainment system
Business Class features Thales AVANT 15.4-inch touchscreens with touch handle.
Ample personal space
The spacious dining tray table, measuring 19 x 17 inches, can be seamlessly joined with the side table by adjusting the slide rail, to provide expanded tabletop space. The practical conversion of the side table and armrests creates up to three storage spaces.
Economy Class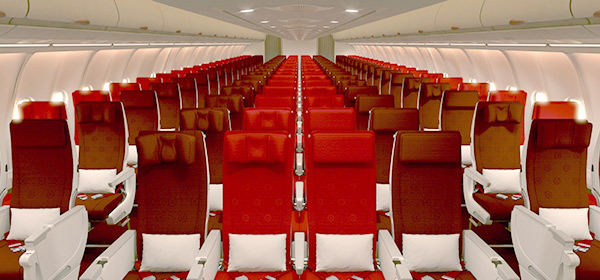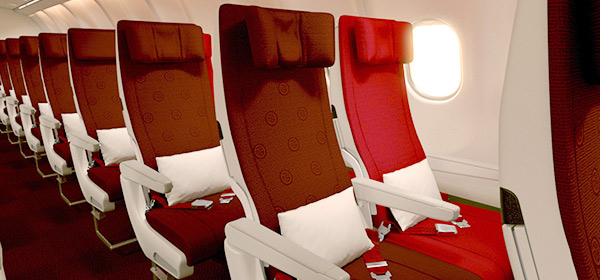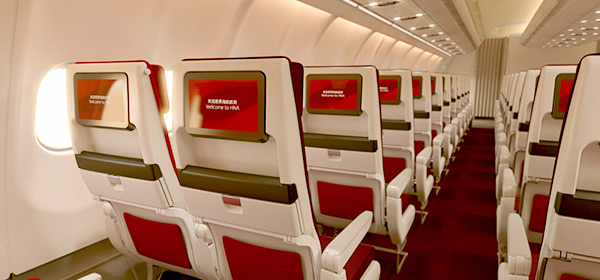 Seat Configuration
Economy Class adopts a 2-4-2 seat arrangement: two seats on the left side of the plane, four seats in the middle and two seats on the right side.
Seat Pitch
Economy Class seats have ergonomically designed lumbar support and a seat pitch of 31 inches (78 cm).
Entertainment system
Thales AVANT system with 10.1-inch touchscreen. Click to check out the latest shows on the entertainment system.
Brief introduction
Business Class (Seats)

24

Economy Class (Seats)

279

Maximum Take-off Weight (kg)

233000

Range (km)

10400

Maximum Cruising Altitude (m)

12633

Wingspan (m)

60.3
Seat Map