Exquisite Tableware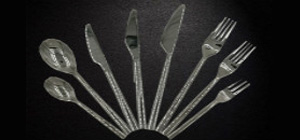 SOLA Stainless Steel Tableware
Hainan Airlines began a cooperative partnership with Sola, and will soon begin using the new stainless steel tableware from this renowned Dutch company in business class on international routes. Our exquisite tableware is designed to ensure a better experience for our esteemed guests on the flight.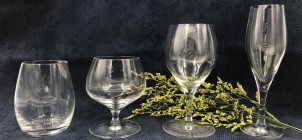 Lead-free Crystal Wine Glasses
Hainan Airlines uses lead-free crystal wineglasses from prestigious brands such as Luigi BormioliI from Italy and RONA from the Czech Republic. These are top-notch products which are not only environmentally friendly in materials, but also aesthetic pleasing and practical in utilization.