Discover Hainan Airlines
Business Class
BOOK NOW

Tips: In order to fully support the joint prevention and control of the COVID-19 coronavirus pneumonia epidemic and reduce the risk of cabin transmission, Hainan Airlines has optimized and adjusted the cabin services and meals. Please refer to the on-board services for actual meals. We are sorry for bringing you inconvenience.
Spacious and Comfortable Lie-Flat Seats
180 degree lie- flat seats allow you to sleep comfortably high in the sky and reach your destination feeling fully refreshed. New business class seats configured with USB
ports and convenient reading lights satisfy your needs for work and reading during your trip.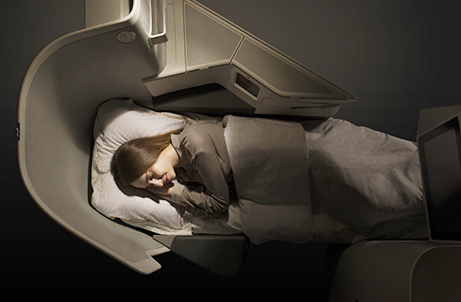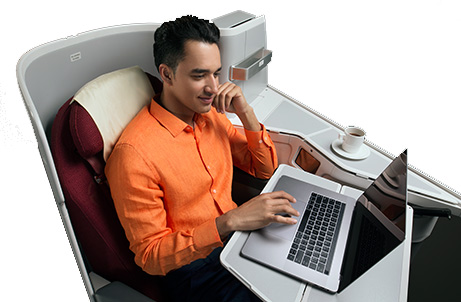 Refined and Delicious In-flight Meals
Hainan Airlines chooses only fresh ingredients, which are prepared with great care to produce delicious Chinese food. You are treated to a taste of China. Foods of many countries are carefully selected, allowing you to experience the taste of home above clouds. Our Business Class offers international award winning alcoholic drinks to lighten up your trip.

Varied In-flight Entertainment
Hainan Airlines offers its own unique entertainment system to make your flight great fun. A world of music and films is just a click away.
We also offer interactive games for you to challenge. You can also have a glimpse of the world in the magazine that we have specially provided for you.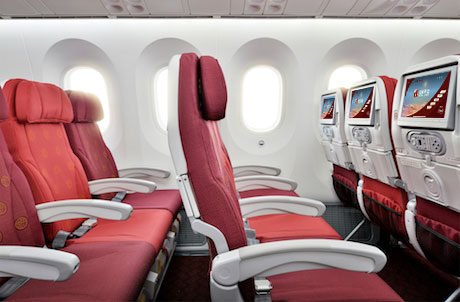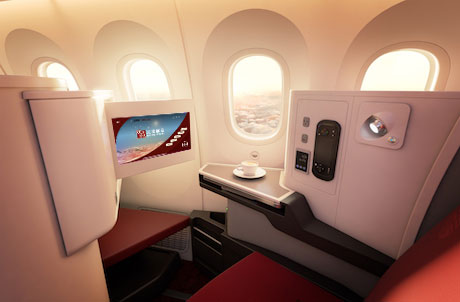 On-board Amenities for Your Comfort
We provide you with the classic and luxury CLARINS Amenity Kit. Packed in the bag are CLARINS White Tea Moisturizing Series, eyeshade, earplugs, foot covers and toothbrush kit.
Our entertainment system is provided with BOSE noise cancelling earphones to give you true to nature audio experience.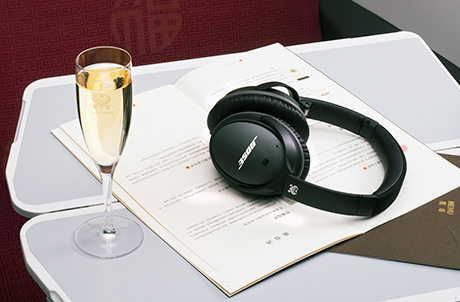 Quiet and Private VIP Lounges
Spacious VIP lounges operated solely by Hainan Airlines or jointly with other airlines will make it easy for you to work and rest. Help yourself to a variety of snacks and tempting dishes
, so that your five-star journey actually starts in the airport.