Relaxation Area
The design concept of the open lounge gives each passenger a unique and comfortable experience.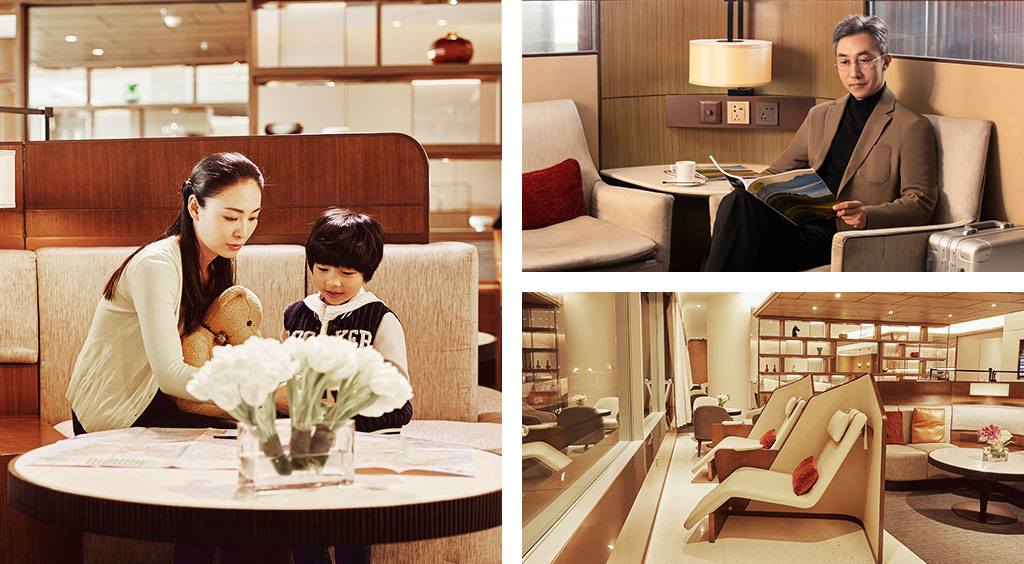 Bathed in natural, warm tones and featuring comfortable, leisurely couches, the HNA Club's relaxation area invites guests to unwind and relax in peace.The "Wave Chair", comfortably lazing by the wide,open French Windows for passengers to enjoy an unobstructed view of the airport's activities.The relaxation area also features a specialized tea area, providing our guests with the opportunity to combine health, leisure and cultural learning through ancient Chinese tea traditions.
Five-Star Relaxation
Supplied with select five-star amenities, our bedrooms and bathrooms are guaranteed to ensure all guests have a pleasant and refreshing stay with us.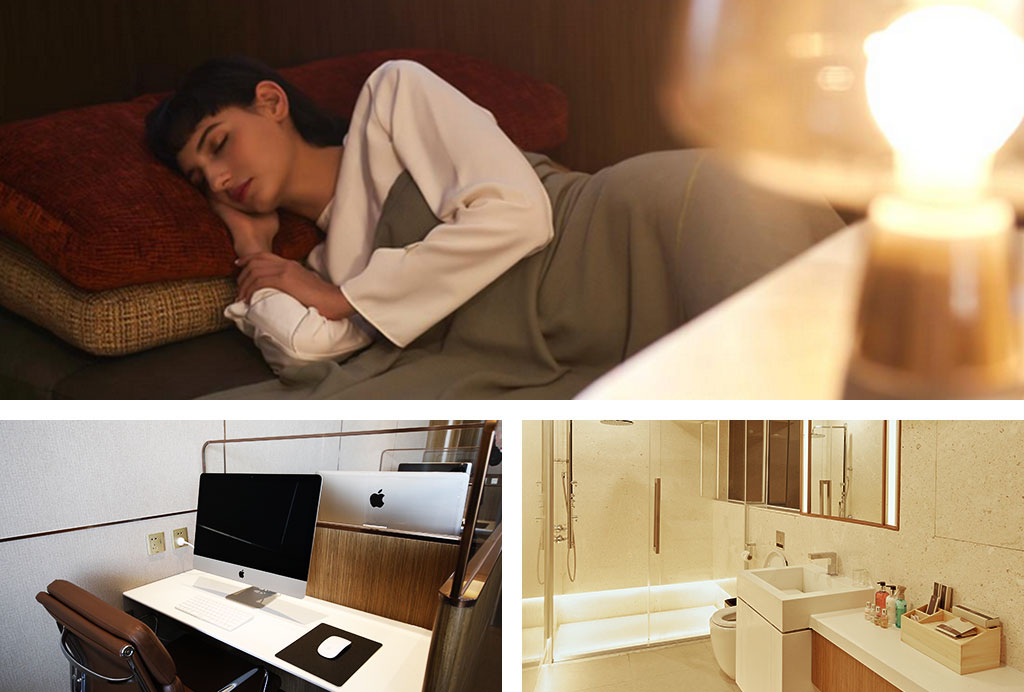 Applicable Guests
Business class passengers, Fortune Wings Club Elite members, and Alaska Airlines VIP members (MVP GOLD and MVP GOLD 75K) can enjoy the service of HNA Club. Fortune Wings Club Platinum Card members can invite 2 guests travelling with the same itinerary, and Fortune Wings Club Gold Card members can invite 1 guest to experience the HNA Club lounge.
Facilities
Wireless network
Telephone
Computer
Printer
Television
Massage chair
Luggage locker
Wardrobe
Bathroom
Coffee machine