Physically Handicapped Passengers
We believe that all passengers should be able to enjoy a trip in the air.
Read more >>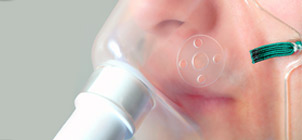 Passengers Traveling with Oxygen Assistance
If you are flying with us and will bring a Portable Oxygen Concentrator ("POC"), please read the following guidelines carefully and prepare your journey accordingly. We wish you a pleasant journey!

Read more >>



Pregnant Travelers
If you are early in your pregnancy, please beware of hypoxia which may occur with extensive flying. Pregnant women should refrain from lifting heavy items, and hence should avoid heavy luggage. It is recommended that expectant mothers consult their gynecologist or obstetrician before planning their trip.
Read more >>

Unaccompanied Minors
Children 5-12 years old may choose our "Unaccompanied Minors" service when travelling without an accompanying adult. The unaccompanied minor service is not suitable for: ill or disabled children under the age of 12; passengers between 5-12 years old travelling on a domestic flights which has an onward international destination.

Read more >>



Travelling with Infants
Hainan Airlines defines infant passengers as babies older than 14 days old but less than 2 years old.

Read more >>



Senior Passengers
Showing respect for the elderly has always been a virtue of the Chinese people. We adhere to this virtue and provide you with a five-star experience whether in the air or on the ground.

Read more >>



Other Passengers with Special Needs
Hainan Airlines is readily preparing to provide "Care More" service to passengers with special needs. We would like to warmly protect you in your trip.
Read more >>

United States Air Carrier Access Act
The Air Carrier Access Act prohibits discrimination on the basis of disability in air travel and requires air carriers to accommodate the needs of passengers with disabilities.
Read more >>