Chef Team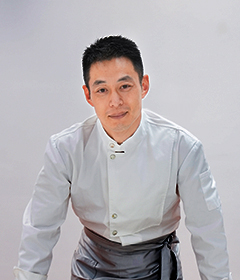 Deshuo Tang
Expertise: Cantonese Cuisine, Western Cuisine
Deshuo Tang, a British Chinese, currently serves as the Senior Catering Manager at Hainan Airlines. As a graduate of Le Cordon Bleu London majoring in cuisine, he has devoted two decades to refining his expertise in the professional culinary field with sheer passion.
He cooks good Cantonese Cuisine and Western Cuisine. By adeptly incorporating foreign elements into the culinary culture, he imbues local cuisine with an international flair.
Creating an ambiance of anticipation and delight remains essential in preparing passengers to relish the exquisite cuisine that awaits them. The meticulously crafted airline meals envelop passengers in a delightful dining experience. Through engaging interactions onboard, we aim to inspire and guide passengers in uncovering the fascinating stories behind each meal.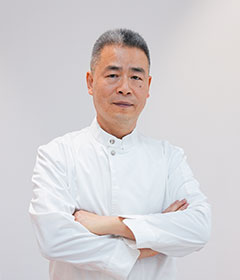 Chunjie Zhang
Expertise: Italian Cuisine, Chinese-Western Fusion Cuisine
Chunjie Zhang, a Chinese chef, currently serves as the Executive Chef at Fangda Air Catering (Beijing) Co., Ltd. With an extensive 36-year experience in the professional culinary field, he has been acclaimed with the Gold Award at the 7th China Western Cuisine Cooking Competition.
With primary expertise in Italian cuisine, he skillfully integrates Chinese culinary concepts into Western cuisines. Continuously pursuing culinary innovation, he artfully crafts meals that strike a delicate balance between simplicity and elegance, presenting a harmonious blend of visual and gustatory delights.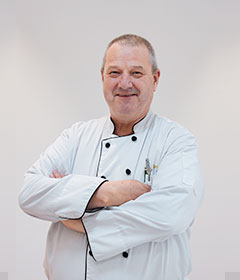 Bernie Sperk
Expertise: Italian, French, and German Cuisines
Bernie Sperk, a German American, has dedicated over three decades to the professional culinary field. He formerly served as a chef at Feinkost Kaefer, a Michelin-starred restaurant.
He cooks great Italian, French, and German cuisines. He meticulously handpicks ingredients and incorporates seasonal produce to capture the inherent flavors of food, allowing their true essence to shine through.