Airport Service
Tips: Services provided by VIP rooms in different regions are different, please refer to the actual services provided by the local VIP rooms.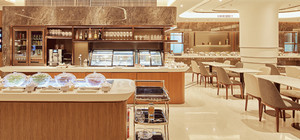 Beijing T2 Lounge : HNA Club
Designed by Dr. Liang Jinghua, a renowned Hong Kong based designer, our HNA Club at T2, Beijing International Airport is inspired by Hainan Island's pristine and tropical environments.
Read more >>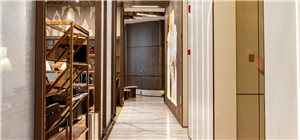 Haikou HNA Club in Terminal T2
Hainan Airlines domestic HNA Club is located on the 4th floor on the West side of T2 Terminal in the Haikou Meilan International Airport, which covers a total area of 1,283 square meters, with HNA Club and Fortune Wings Elite Member Lounge.
Read more >>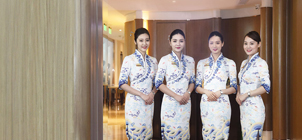 Hangzhou HNA Club in Terminal T3
Encompassing just under 500 square meters, it incorporates over ten functional areas—including a reading area, children's activity area, massage area, audiovisual area and tea art area—and is the perfect retreat for all passengers to unwind in, from busy professionals to families with children.
Read more >>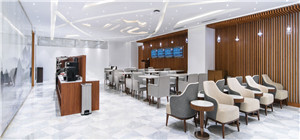 Beijing HNA Club in Terminal 2
Hainan Airlines' domestic lounge is located near gate 33 in the domestic departure Terminal 2 at the Beijing Capital International Airport. Covering a total area of 1,400 square meters, with relaxation, massage, shower, and business areas etc., and can accommodate up to 220 people.The HNA Club was meticulously designed by a renowned Taiwanese interior design firm.
Read more >>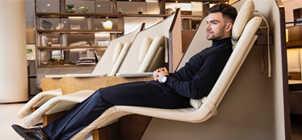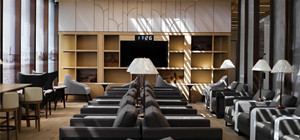 Hainan Airlines' exclusive VIP lounge
You can enjoy Hainan Airlines' exclusive VIP lounge services at Xi'an T1 and T2, Guangzhou T1, Taiyuan T1, and Shenzhen T3. Spacious surroundings, diverse facilities, and a tranquil environment bring unparalleled comfort experience to high-end travellers.
Read more >>