Business Class Meals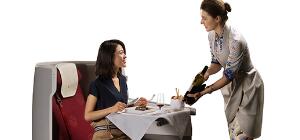 Explore the Gourmet in Business Class on Long/Short Haul Flights
We provide passengers with at least two meal services on long haul flights longer than eight hours. Our meal service consists of a variety of dishes for you to choose from. Enjoy a dining experience comparable to that in a posh restaurant. On our short-haul flights, you can enjoy the dishes and local specialities specially prepared by our chefs for you.
Explore our Gourmet on Long/Short Haul Flights >>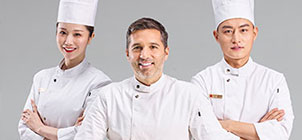 Our Chefs
Hainan Airlines has a team of great chefs on its flights. The in-flight meals for our European routes are prepared by Michelin Star chefs. There are also chefs from star hotels who will create Chinese and Western cuisines for you, taking your taste buds on a wondrous journey.
Learn more about our chefs >>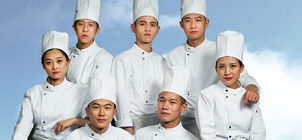 Haichef
The Haichef service aboard is a highly customized and personal dining experience. The Haichef service is brought to you by some of our 5-star cabin crew who have completed a series of culinary trainings enabling them to provide our Business Class passengers with more professional and healthier meal combinations and recommendations.
Explore the Haichef Service >>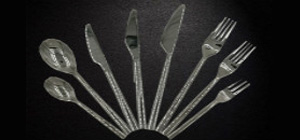 Exquisite Tableware
Hainan Airlines uses lead-free crystal wine glasses and stainless steel tableware. These high quality products are not only environmentally friendly, but also stylish and functional.
Explore the Exquisite Tableware >>