Rail + Flight Introduction
Hainan Airlines has established cooperation with Deutsche Bundesbahn, providing joint sales services for the train segments from Berlin to the railways in Germany. Passengers flying on China-Berlin international flights operated by Hainan Airlines can enjoy a more comfortable and convenient experience and a wider transportation network.
Passengers who have purchased tickets for China-Berlin international flights operated by Hainan Airlines can also purchase the one-way or round-trip ticket for the railways operated by Deutsche Bundesbahn in Germany with through ticket price, connecting to major cities in Germany. The class of train segment and free baggage allowance are the same as the flight segment. After purchasing a through ticket, passengers can exchange for train ticket on the designated website www.rail-checkin.com, or at the self-service ticket machine at Deutsche Bundesbahn railway station, which is convenient and efficient.
1. Specific train schedules are available on the Deutsche Bundesbahn website, please click here to view. Please allow an appropriate amount of time to be able to make the connecting train/flight according to your travel arrangement.
2. Through railways are local domestic railways operated by overseas railway company; railway segment must be connected with flight segment, and the date of railway must be the day before or on the day the flight segment takes off, or on the day and the next day the flight arrives. When choosing your train connection time, please give sufficient consideration to the check-in time of your flight segment, so as to ensure that you can arrive at the airport within stipulated time.
3. Please be sure to take the train and keep the ticket stub. If you cannot show the ticket when preparing to take Hainan Airlines flight at Berlin Airport, it will affect the use of your return flight ticket.
4. Tickets for train segments are not allowed to be refunded or purchased separately.
After the train ticket has been issued, you need to check-in online please click: www.rail-checkin.com. You can check in any time (limited to within 180 days) after the ticket has been issued, but please note that the status of the train ticket can only be changed to "checked-in" within two days before the departure of the train.
1
Enter your name and ticket number (or booking reference)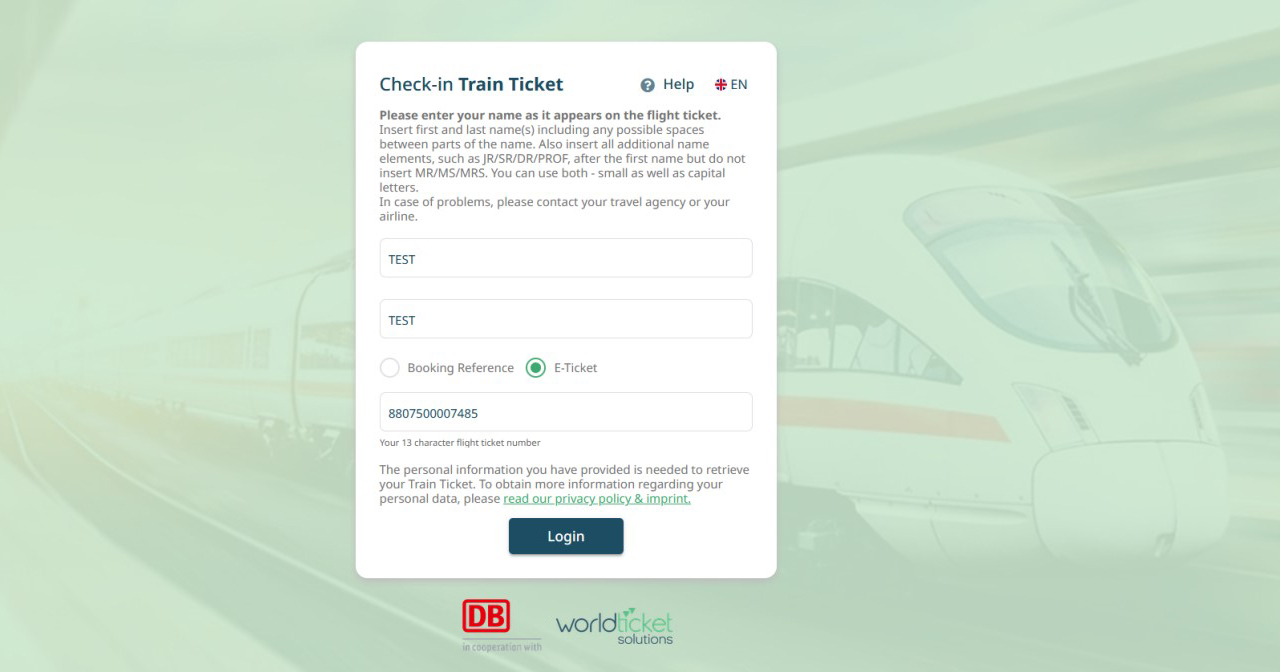 2
After clicking "check-in", please enter the names of the passengers you wish to travel with on the train. Can only check in a maximum of 5 passengers for the same route in one reservation;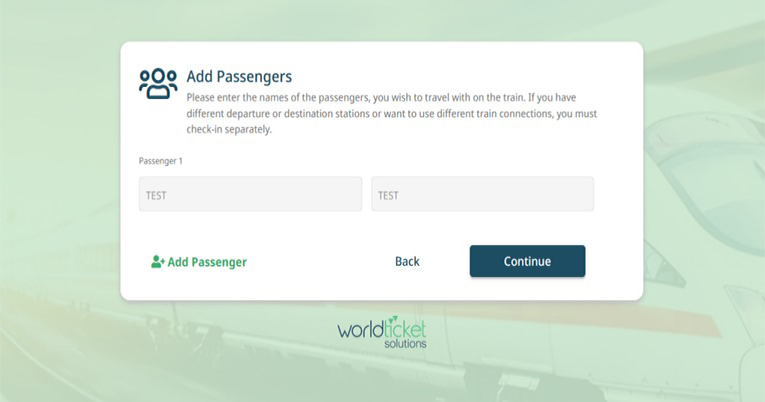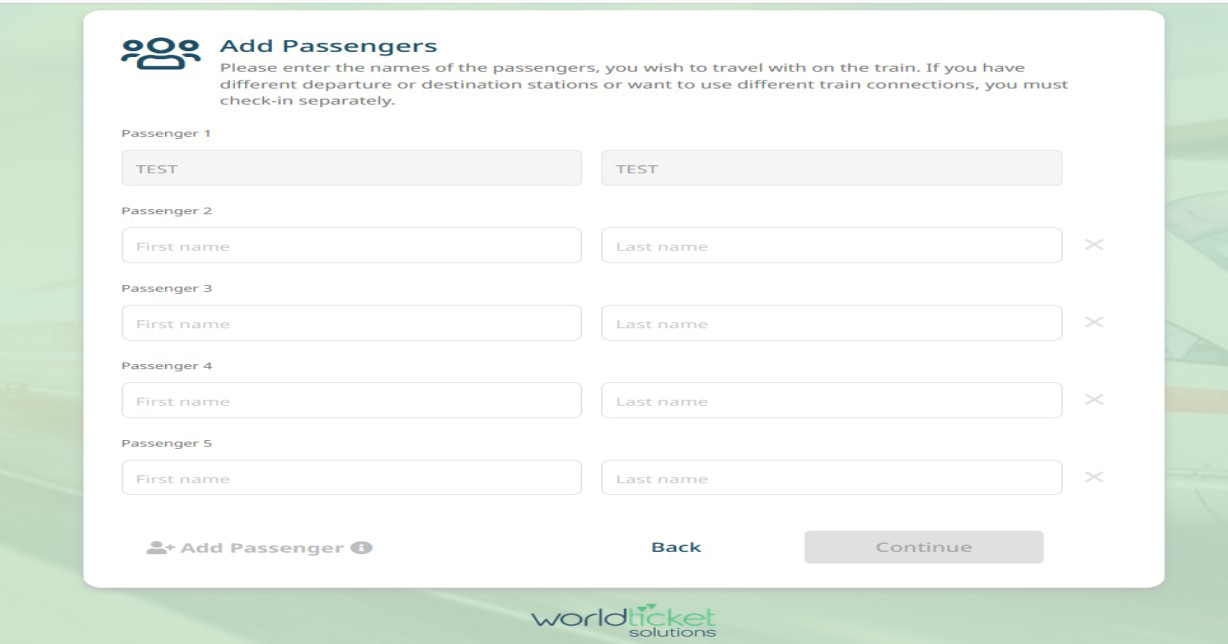 3
Enter the train stations you want to travel from and to then choose specific train;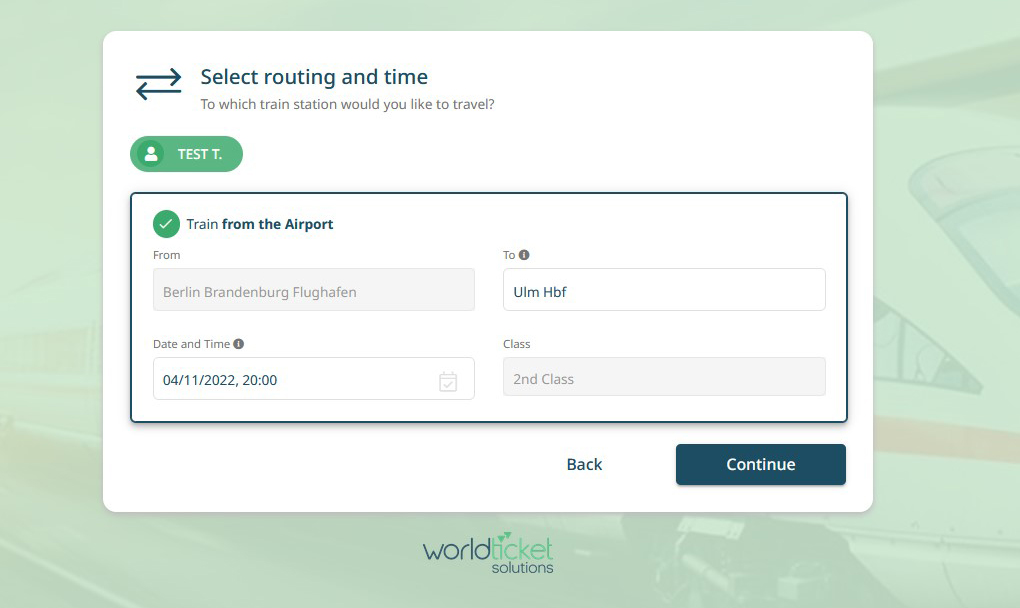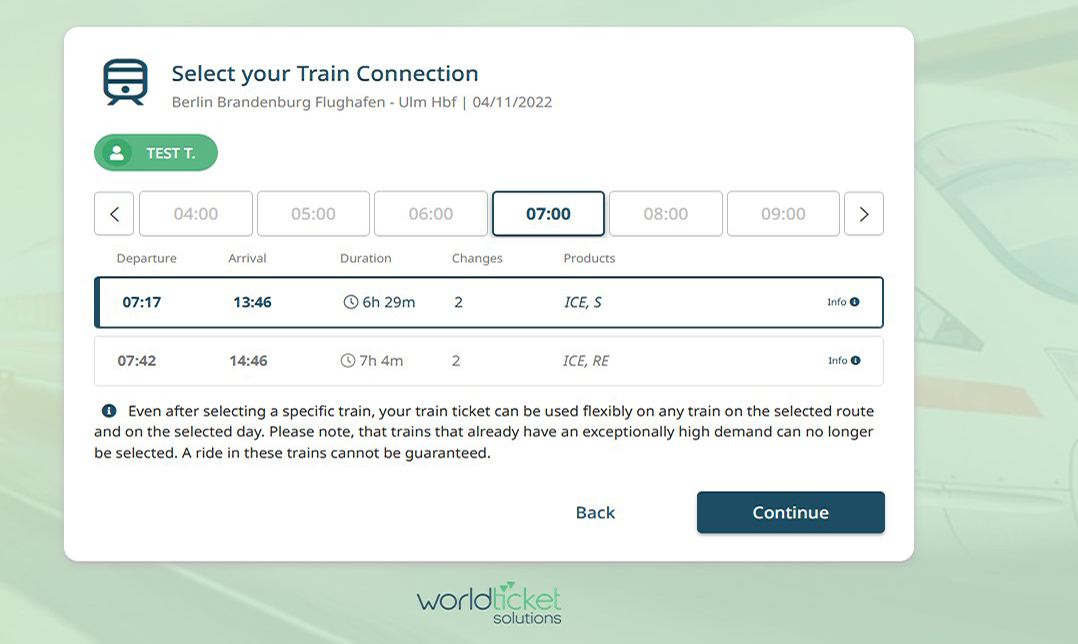 4
Confirm your travel details and enter your e-mail address;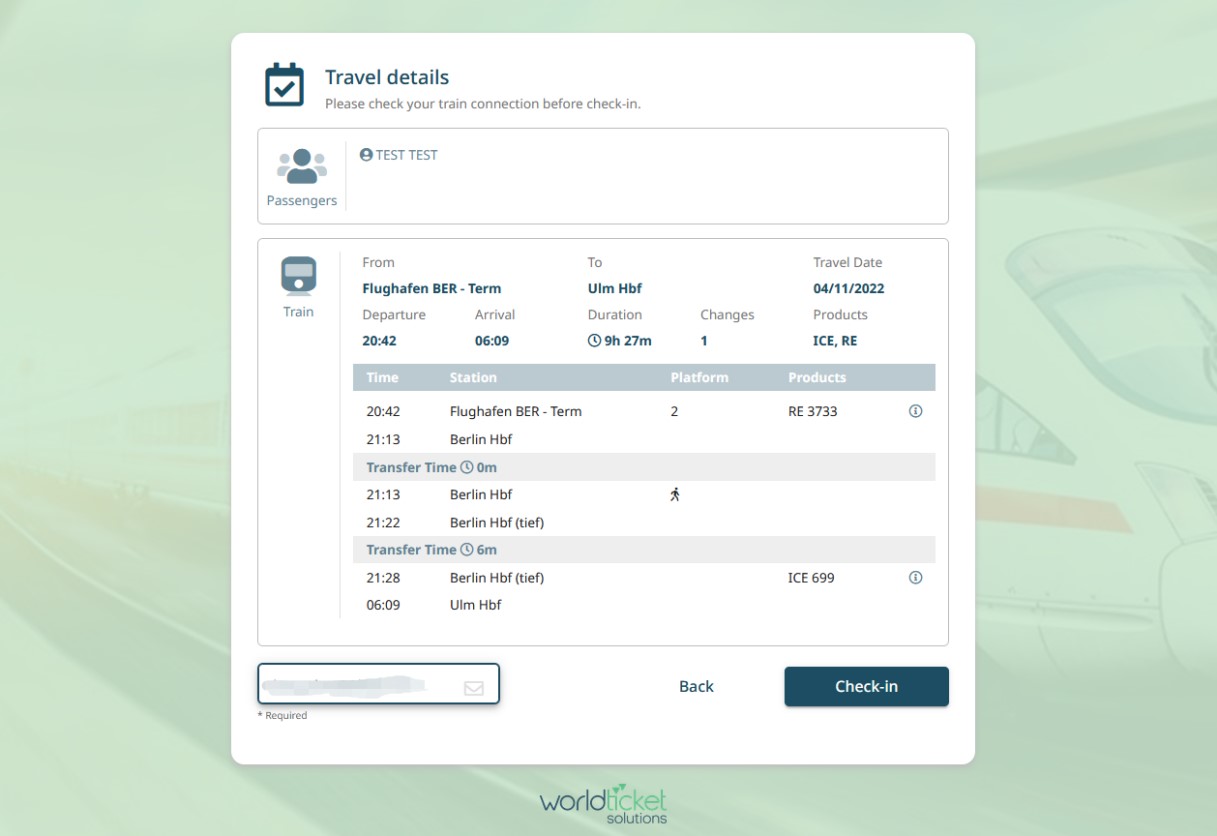 5
After finishing the online check in, a confirmation message will be sent to the email address you provided, please click "download" to get the ticket.